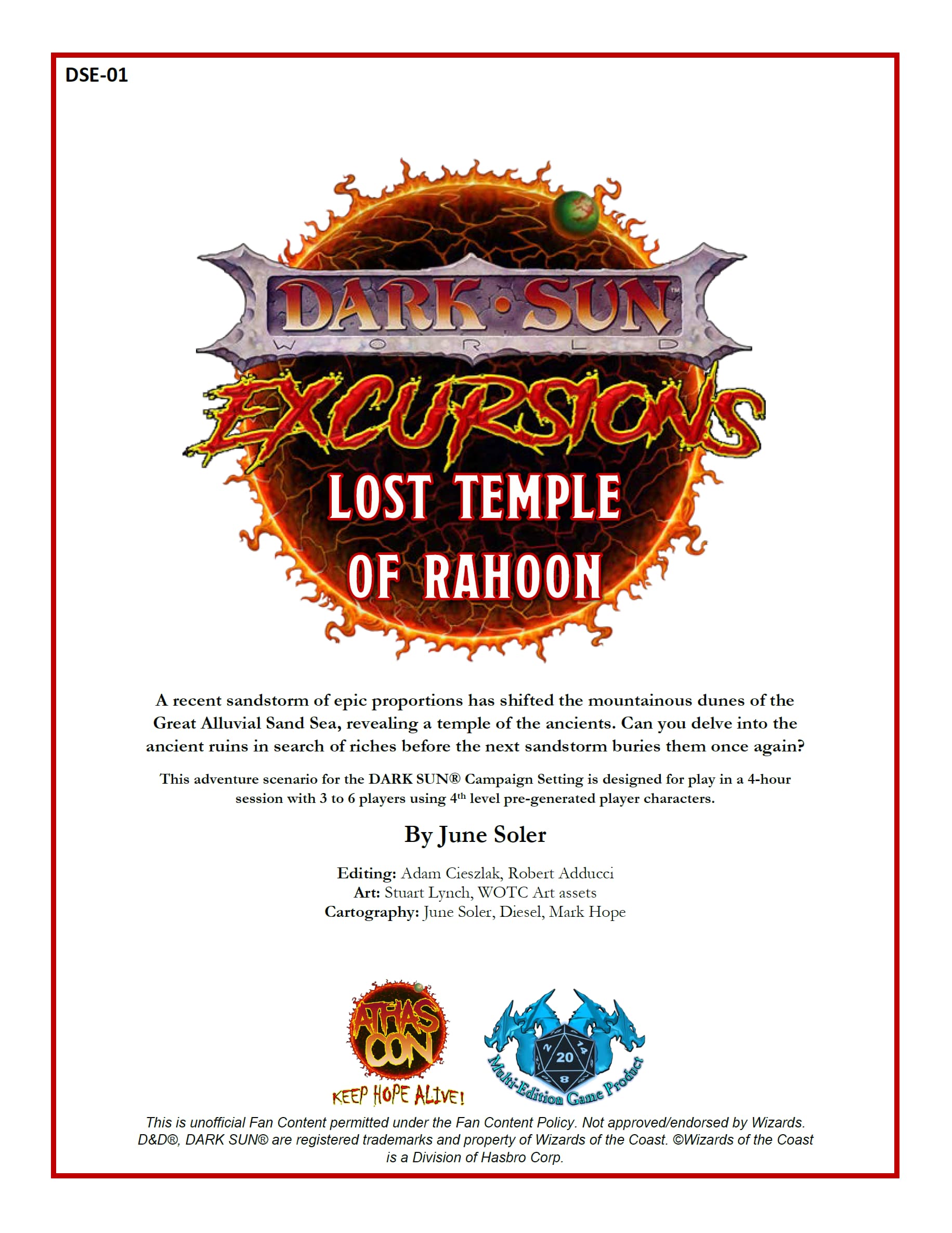 We at Athascon are debuting monthly Dark Sun Excursions adventures for play during the monthly Dark Sun Game Day on December 17, 2022.
Our first adventure scenario is DSE-01 Lost Temple of Rahoon .
If you want to play Dark Sun, this is your opportunity to jump into the world of the Crimson Sun for FREE!
Currently GM's are running the adventure in the following game systems/editions: (If you want to run 3rd edition get in touch!) * 5E D&D (Players Needed) * 4E D&D (Players Needed) * 2E AD&D
So hop on to the Athascon Discord at Join the ATHASCON - A DARK SUN CELEBRATION Discord Server! go to the #dark-sun-excursions channel on and sign-up!
All games are pinned to that channel.
KEEP HOPE ALIVE!